Expert Articles & Advice
April 1, 2014
Chances are, if you haven't started planting already, you're at least thinking about getting your hands dirty. We've assembled a few tips for you to consider before coming in and picking up your supplies.
April 1, 2014
Hydroponic gardening is defined by the method of growing plants using mineral nutrient solutions or inert mediums such as perlite, gravel, or mineral clay pebbles without any use of soil. Hydroponics is a widely used method for harvesting plants, but can also be very complicated.
Special Offers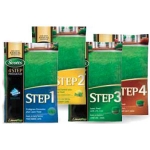 Scotts 4-Step Program is as easy as 1,2,3,4!
Valid 4/03 - 4/30/2014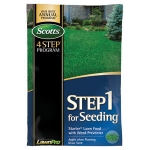 The perfect way to maintain your lawn all season?
Valid 4/03 - 4/30/2014
Events
Store Events!
Check back regularly for updated event information!