Expert Articles & Advice
June 1, 2015
Container gardening is a great way to enjoy all the pleasures of a garden without as much space, labor or time, but you don't have to sacrifice beauty. Plan your containers to use spillers, thrillers and fillers in dramatic combinations, and you'll have showstopping containers in no time.
June 1, 2015
June is a great season for gardeners, and though much of the early season planting is already finished by June 1, there is much more care a garden needs throughout the month to have the best results for top produce, pungent herbs, and the most beautiful blooms.
Special Offers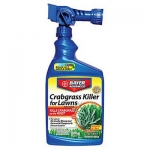 Bayer Advanced 32 oz.
Valid 7/01 - 7/05/2015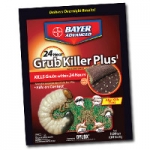 Bayer Advanced 24 hour Grub Killer is easy to use and kills Grubs, Mole Crickets, Sod Worm & Cutworms!
Valid 7/01 - 7/05/2015
Events
Store Events!
Check back regularly for updated event information!