Expert Articles & Advice
August 16, 2015
With increasing droughts and growing concerns about water usage, xeriscaping gardening is becoming more and more popular.
August 1, 2015
August is a tough time for gardeners. However, as many know when the going gets tough, the tough get going. This is the time of the year after a hot summer where many anticipate production and harvesting to come to an end.
Special Offers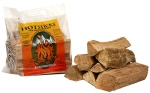 Whether you need firewood for camping, a bonfire with friends or just sitting on the dock.
Valid 8/01 - 8/31/2015
Keeps Ponds Clean & Clear!
Valid 8/01 - 8/31/2015
Events
Store Events!
Check back regularly for updated event information!
Garden Center Serving Farmingdale, Bethpage & Massapequa, NY