Expert Articles & Advice
May 1, 2015
Spring can be dramatically unpredictable in the northeast, with late season blizzards that may bring fresh snow followed immediately by record-breaking warm days. Accumulated snow may freeze and thaw several times during spring, and rains can be sporadic.
May 1, 2015
Late spring is ideal for gardening, and while May can be warmer or cooler depending on where you live and what your general climate is like, these May garden tips can help you keep your flowerbeds, lawn, vegetable garden, and containers in peak condition for fabulous foliage, perfect plants, and beautiful blooms.
Special Offers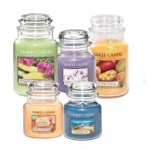 Our Home/Garden Decor department has many wonderful items for gift-giving or to take home yourself!
Valid 5/01 - 5/31/2015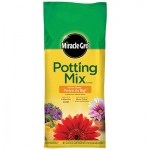 Grow plants twice as big and feed them for up to 6 months with a 2 cu.
Valid 5/01 - 5/31/2015
Events
Store Events!
Check back regularly for updated event information!