Expert Articles & Advice
February 1, 2015
Even in the middle of winter, gardeners can plan for a bountiful harvest, and because February is the shortest winter month, spring is that much closer!
February 1, 2015
Gardening is in style every year, from hobby gardening and home-grown vegetables to decorative flowers and agriculture, but new trends develop each year to meet what interests gardeners most. So what is most interesting about gardening in 2015?
Special Offers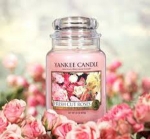 Yankee Candles are the perfect gift! Shop our entire stock at 20% off!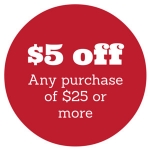 Now is the time to save big at Starkie Bros!
Valid 2/19 - 2/28/2015
Events
Store Events!
Check back regularly for updated event information!