UPC: 037321000518
Manufacturer: Bonide
SKU: 120422
Model Number: 051
Automatically mixes and applies the proper water to product dilution. Simple to use. No mixing, no measuring necessary. Unused concentrate can be returned to the original container. No waste! 12 settings, 3 spray patterns - Flat fan for lawns, straight stream for tall trees, and gentle shower for tender foliage and blooms. Ideal for insecticide, fungicide, herbicide and fertilizer concentrates.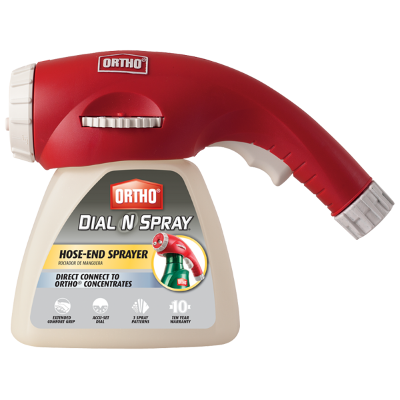 UPC: 071549084103
Manufacturer: Scotts
SKU: 631820
Model Number: 0841010
Make spraying liquid weed killers, insect killers, fungicides, and fertilizers easy with Ortho® Dial 'N Spray® Hose End Sprayer. The extended-grip design keeps your hands dry during application and the direct-connect design makes attaching Ortho® concentrate bottles fast and easy.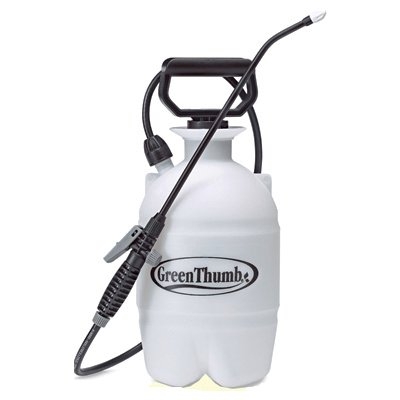 UPC: 052088865835
Manufacturer: Hudson
SKU: 131384
Model Number: 30161GT
Green Thumb, 1 Gallon, Basic Light Duty Sprayer