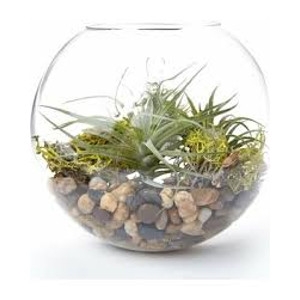 Wall Hanging Glass Terrarium Workshop
5/2/19 7:00pm - 8:00pm
$45.00 per person.
Includes an 8" wall hanging glass terrarium, gravel, moss, some miniature decor and a variety of plants to choose from. Sips and savories will be provided. Come join us for this fun workshop and bring a friend!!.
Please call the store at 516-293-7148 to sign up.
Pre-registration is required as seating is limited.